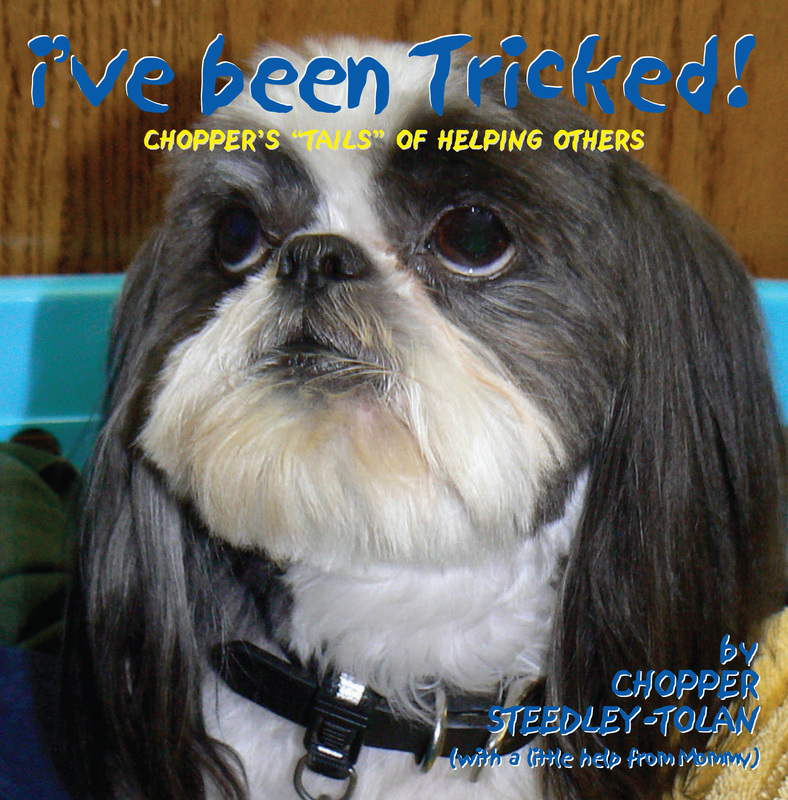 Chopper's latest book
I've Been Tricked! Chopper's "Tails" of Helping Others is here!
Pre-orders now being accepted.
Email Mommy at ivebeenlicked@gmail.com to order!
"Chopper's at it again, but this time the joke's on him!
Chopper surprises himself when he learns he has many skills to help others …
and that helping's lots of fun. From snuggling in librarians' laps during read-alouds
to licking plates clean, Chopper's joyful discovery of his unique talents will have
readers "sniffing out" opportunities to share their own talents."
­
– Todd McDonald, Librarian, Walter Jackson Elementary School
Do you like to help others?
Email Chopper at
choppersmc@earthlink.net
and tell him how you help others
and your idea will be be used on an upcoming blog post!