I guess Gio wasn't finished with his nap because when we went inside he fell asleep in the dining room...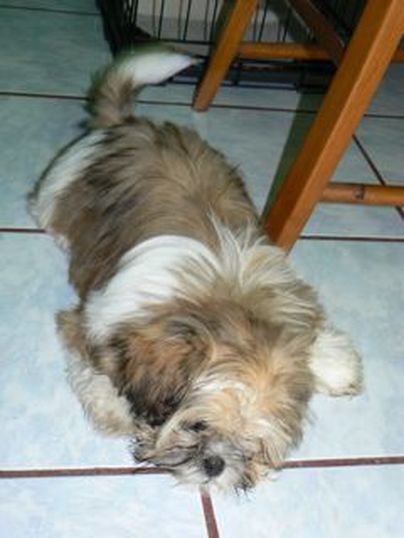 AND on my mat by the window.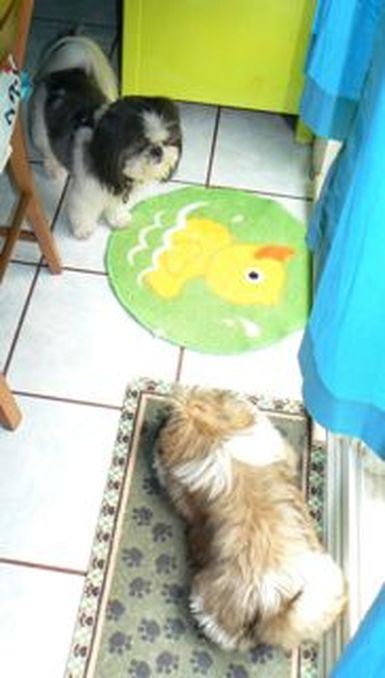 When he FINALLY woke up…

he followed me to my waterbowl…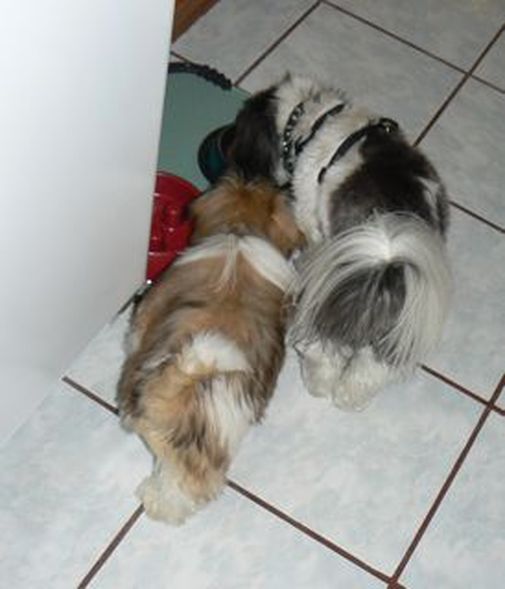 and then to my kitchen mat…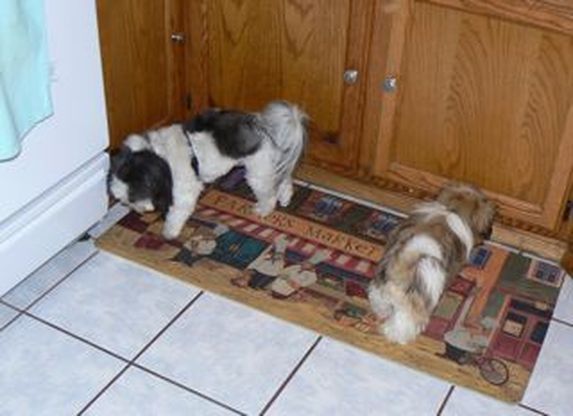 and even to the door to go back outside. I think I have a hairy little shadow!